Horses reflect our inner being
Horses resonate with our emotions. They reflect our deepest being. When we meet them, we come into contact with ourselves. We sense and feel. Who are we really? Where do we want to go? How do we want to live? What prevents us from implementing all this in everyday life?
This retreat is suitable for all people who are interested in their own further development.
With Claudia and Jenny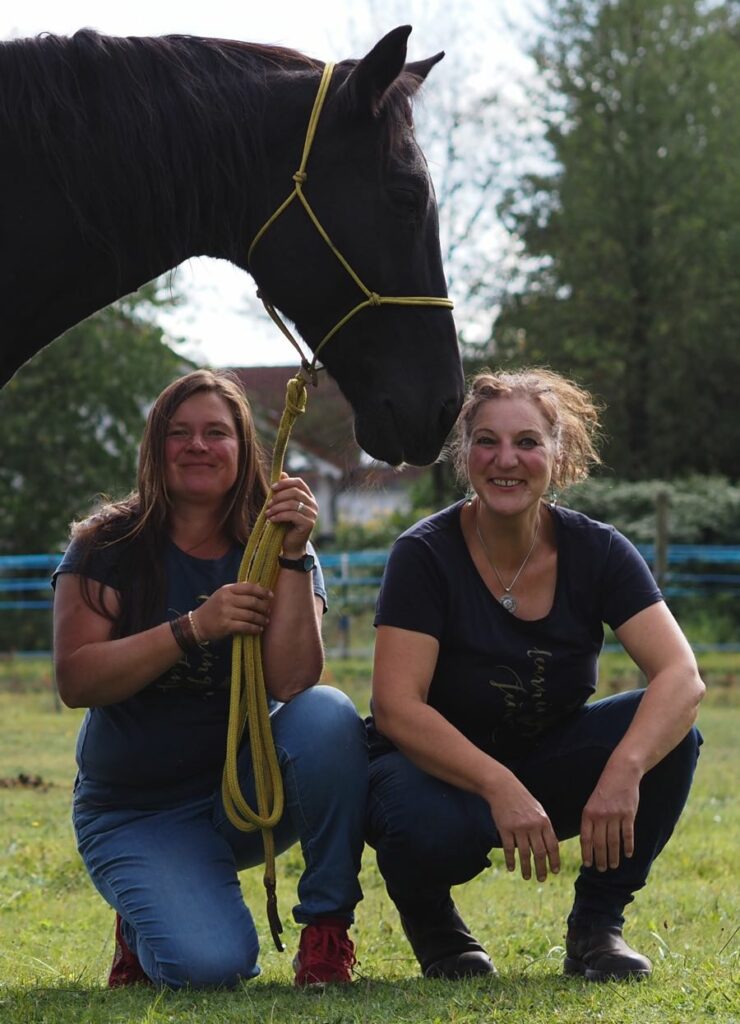 We look forward to seeing you!
We, the two trainers, Claudia and Jenny, look forward to seeing you.
Our attitude is based on the laws of nature.
We combine systemic approaches with holistic handling of the horse.
We are humorous, unconventional and competent.
Horses reflect our inner being –
through them we can see
how our counterpart perceives us.
Training format
Breakfast and dinner together
Systemic personality development
Ground work with the horse
Meditation
Group exercises
Retreat Scope
Duration: 2 days on weekends
Cost retreat weekend
€450 incl. VAT
next retreat dates with horses
Course content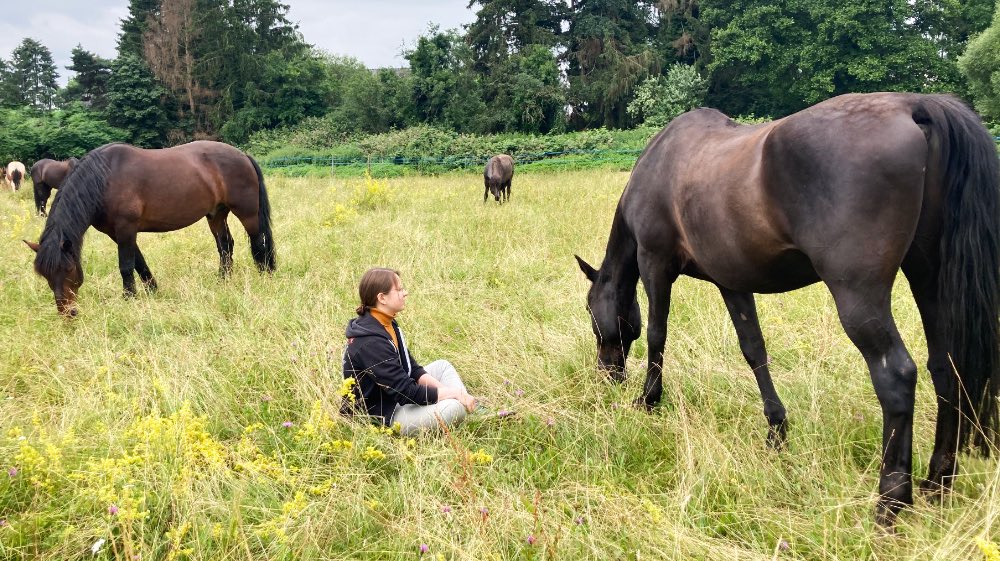 What happens in this retreat?
In the retreat we remain true to our tenor "learning by feeling". We get to know alternative ideas by "feeling". These are tried out in direct contact with the horses. The horses respond to our energy. This gives us direct and authentic feedback.
Through exercises we can discover new solutions and experiment with them.
We will deal with these questions in more detail
▸ " Why am I here? "
▸ " What are my own values? "
▸ " What do I want to change? "
▸ Finding a topic with the horses
▸ Reflection
▸ Group exercise with the horses
▸ Perception exercises
We look forward to you!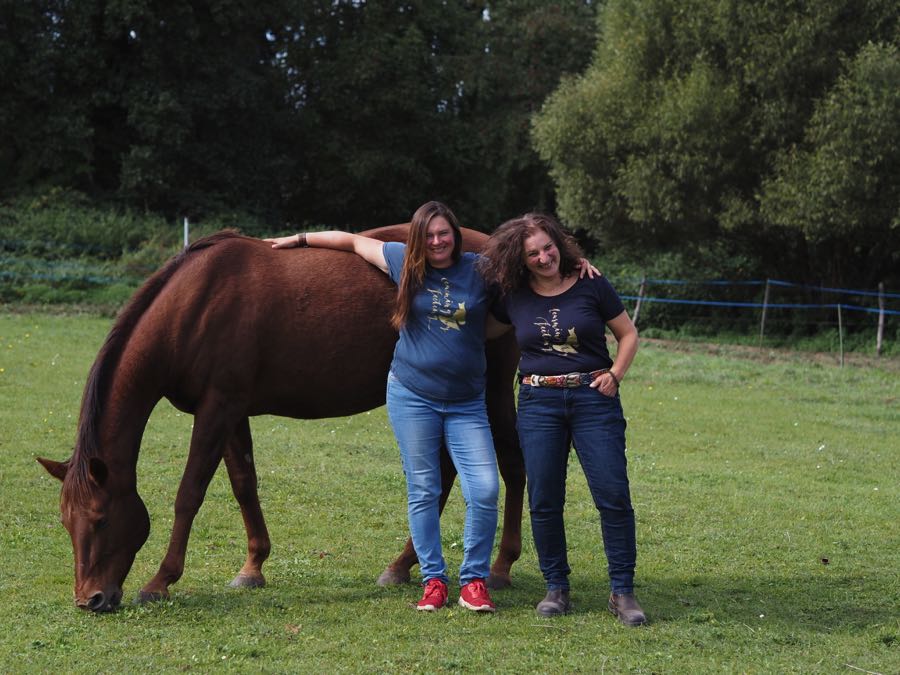 We are humorous, effective, unconventional, competent and professional.
Horses are silent companions. They enter our inner and outer space and open doors to ourselves. They enable us to deeply recognize and experience our being and previously unconscious behavior patterns become visible.
Different perspectives help us to develop new solutions in order to reach our true greatness.
Registration for the
Retreat weekend with horses
Organizer
Claudia Swierczek
Trainer
Claudia Swierczek and Jennifer Becker
Module
Retreat weekend with horses
Gross amount
€450
Location
Internet (Zoom)
Volzrader Weg 4, 19303 Vielank OT Alt Jabel
and
Libertyranch, Mühlenstraße 68, 66740 Saarlouis
Please fill out the form
Bank details
GbR Swierczek Becker
GLS Bank
IBAN DE27 4306 0967 1289 9009 00 • BIC GENODEM1GLS
General Terms and Conditions
Registrations can be cancelled with full refund up to 4 weeks before the start of the event. In case of cancellation up to 2 weeks before the start of the event, a cancellation fee of 50% will be charged. In case of later cancellation, the cancellation fee is 100%. To meet the deadline, cancellations must be made in writing by e-mail to ed.nelieh-nedrefp-tim@tkatnok. Place of performance for all claims is Alt Jabel.
General conditions:
All participants bear full responsibility for their actions within the event. You agree to maintain confidentiality regarding the content of the training in order to preserve the protected space of each participant.